Amazing, reel sizzling action!
Sockeye Salmon, otherwise known as "Reds", are prized for their excellent table fare along with their awesome fight.  Many believe that the Sockeye Salmon are the best eating salmon in the world and pound for pound the best fighting salmon.  Each year we see a return of millions of Sockeye Salmon.  This makes for some awesome action.  The seasonal migration starts in June with the 'first run" shooting straight up to the Upper Kenai and Russian Rivers while the "second run" starts in mid July and goes into the second week of August.  These "second run" Sockeye's stay concentrated in the lower Kenai River and are easy targets on the banks of our resort.  Our guides will lead you to a stretch of river where you will get out of the boats and fish off the banks.  Each angler is equipped with Simms Waders and Boots to keep you dry and warm.  Based on the run we will fish close to the resort or venture off into the Kenai Wildlife Refuge otherwise known as the "Mid River".  With a quick roll cast up river, a 3/0 salmon hook seasoned with colored yarn the fireworks begin with an explosion as they are being hooked.  Fishing is fast and frantic and the 3 to 6 fish limit is an easy task to complete.  100 fish days are very common.
Fly Out / Bear Viewing Trips – We also have fly-out fishing charters for Sockeye Salmon.  Enjoy a scenic trip across Cook Inlet aboard a floatplane and fish untouched rivers for Sockeye Salmon.  You will have a few friends around (Brown Bears) but do not worry; they are after the same thing you are, the fish and you are fully guided.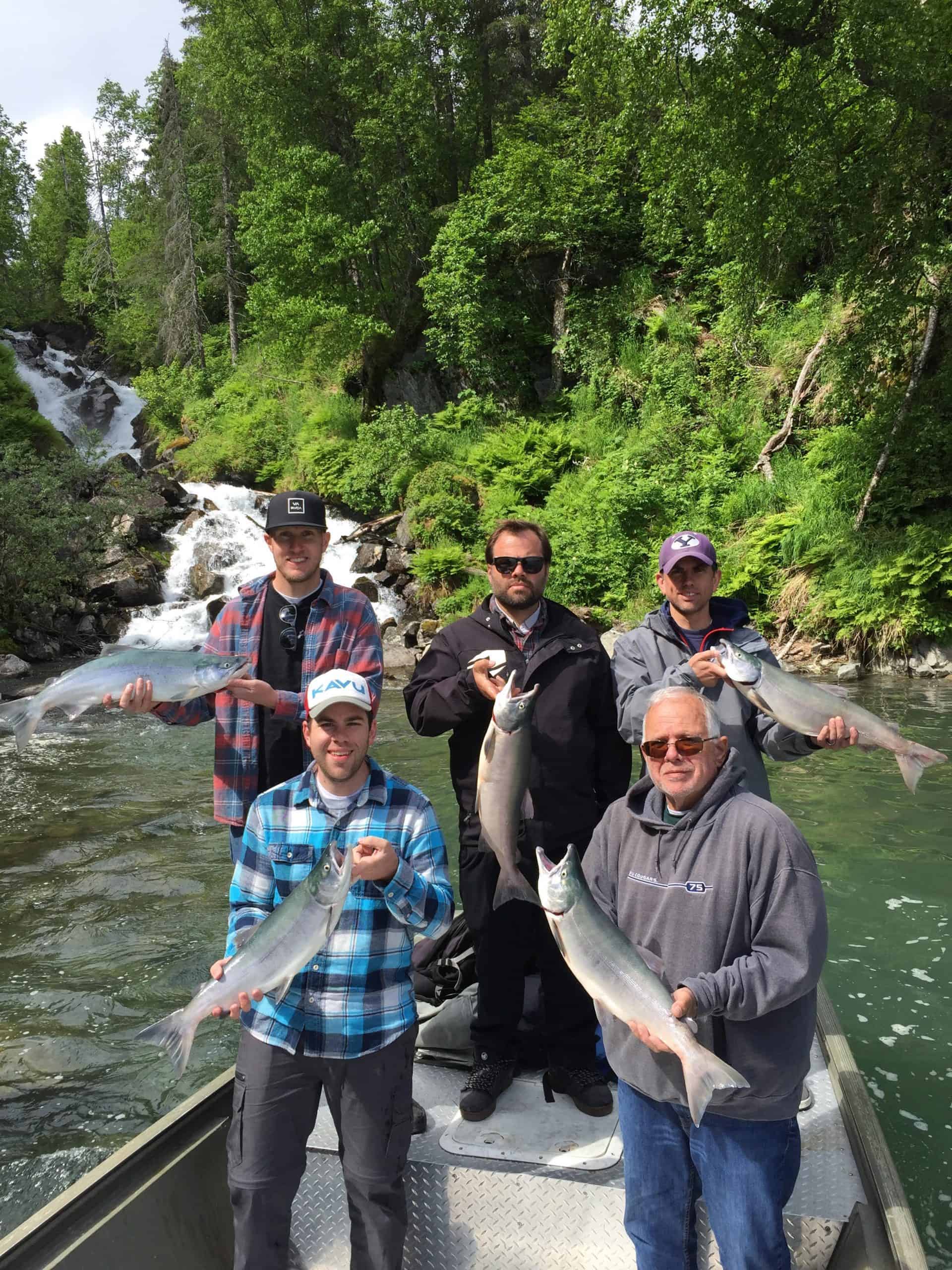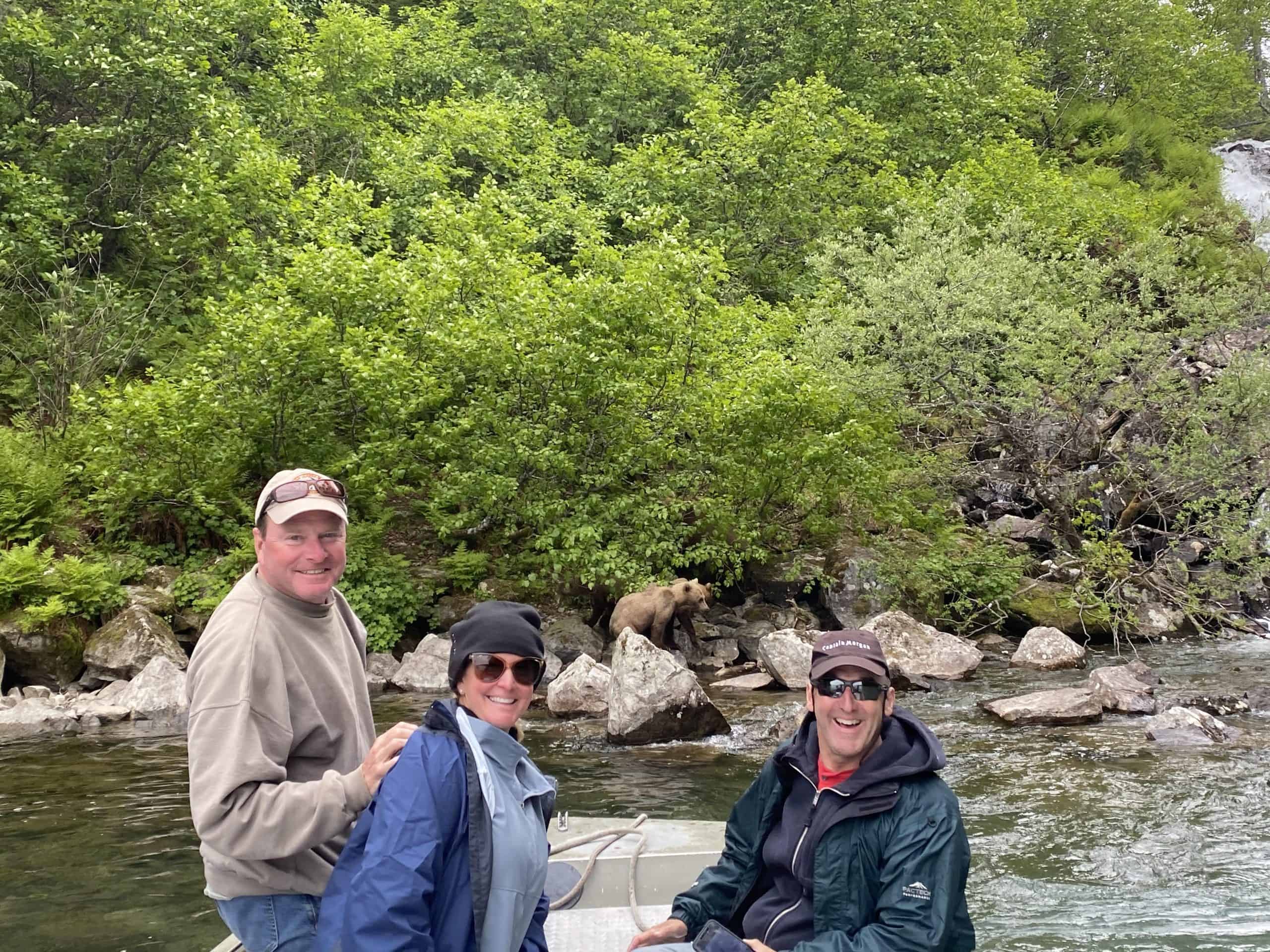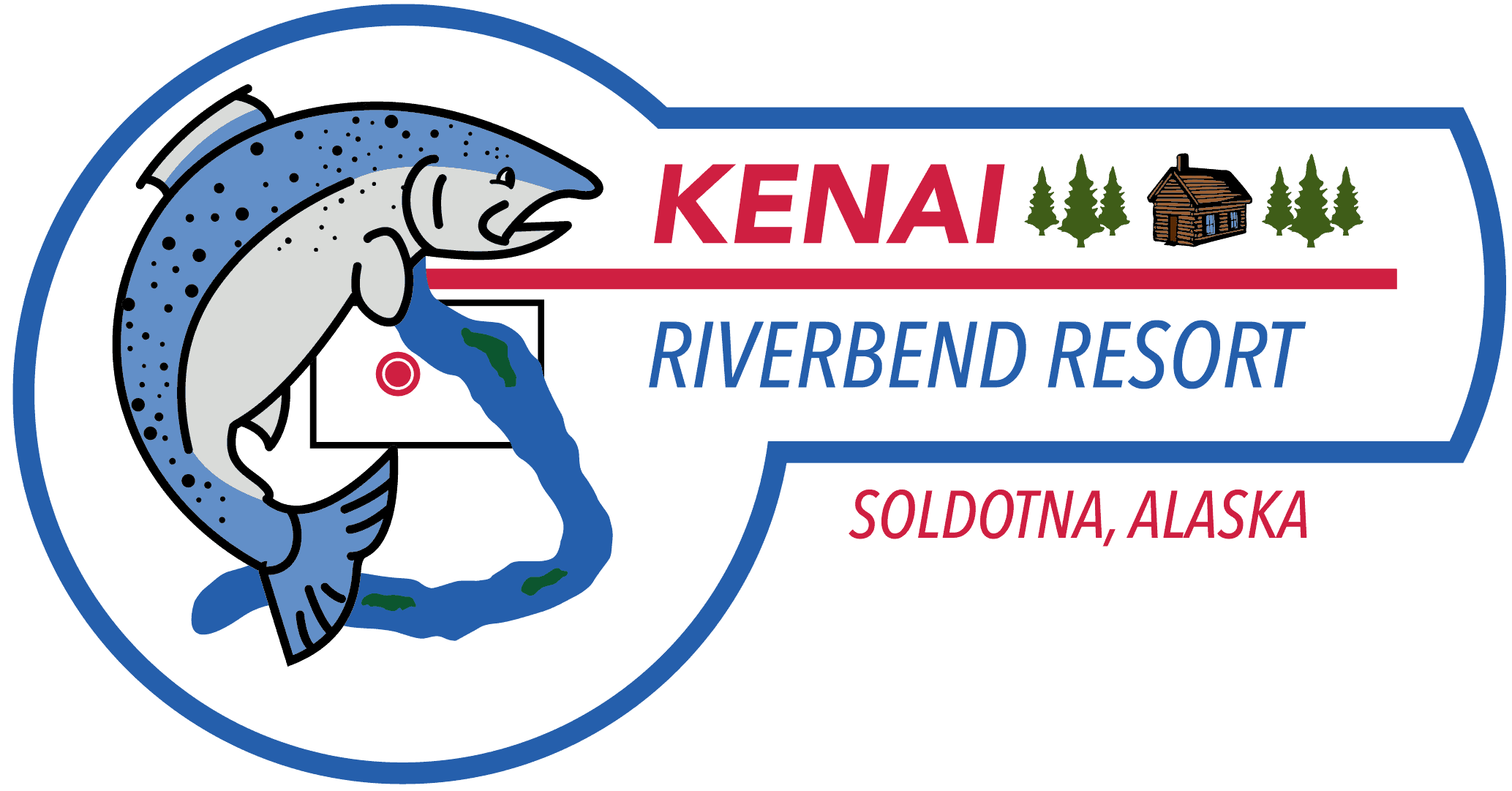 P.O. BOX 1270
Soldotna, Alaska  99669
E-mail: kenairiverbend@gmail.com 
Toll Free: 1-800-625-2324

Phone: 907-283-9489       
Fax: 907-283-8449