2024 Fishing & Lodging Packages
5 Nights Kenai Riverfront Lodging
2 Kasilof River Salmon Charters
2 Cook Inlet Halibut Charters
  $1,695.00 per person, plus tax
June 1st to June 30th – "Taste of Alaska"
  6 Nights Kenai Riverfront Lodging
1 Kenai River or Kasilof River Salmon Charter
2 Cook Inlet or Homer Halibut Charters
1 Seward Multi Species Charter
  $1,977.00 per person, plus tax
** Add a Fly-Out for $595 per person **
July 1st to August 31st – "Riverbend Package"

  5 Nights Kenai Riverfront Lodging
2 Kenai River Salmon Charters
1 Cook Inlet or Homer Halibut Charter
1 Seward Multi Species Charter
  $2,495.00 per person, plus tax
** Add a Fly-Out for $595 per person **
7 Nights Kenai Riverfront Lodging
2 Kenai River Salmon Charters
2 Cook Inlet or Homer Halibut Charters
1 Seward Multi Species Charter
  $2,995.00 per person, plus tax
** Add a Fly-Out for $595 per person **
September 1st to September 20th – "Silvers, Halibut & Fly Fishing"
  6 Nights Kenai Riverfront Lodging
2 Kenai River Salmon Charters
1 Cook Inlet or Homer Halibut Charter
1 Kenai River Trophy Trout Charter
  $1,977.00 per person, plus tax
ALL PACKAGES INCLUDE:
* Free Fish Processing – up to 2 Airline Ready boxes/100 pounds per person
* Free Weekly Salmon and Halibut BBQ * Free COFFEE and DANISH in room for breakfast
* Riverfront Log Cabins for groups of 4 or more. For groups of 2 Lodging in the Trophy Lodge
* Best Guides and Boats in Alaska – Shimano, G-Loomis, Yamaha and Willie Boat Pro Staff
* Guided Charters are 6 to 8 hours. All fishing equipment provided
* Fish from our Riverbank – 50 acres on the Kenai River – Free Loaner Gear for Bank Fishing
* Largest privately owned property on the Kenai River
* Fly into Anchorage, Alaska – daily jet service, no weather delays – Only 2.5 Hours to Lodge
* Simms Waders for all guided bank fishing charters
* $500.00 deposit per person with balance due on arrival
* Join us in 2024 for our 43rd Year in Business!
* Call us Toll Free at 1-800-625-2324 or 907-283-9489
* Email us at kenairiverbend@gmail.com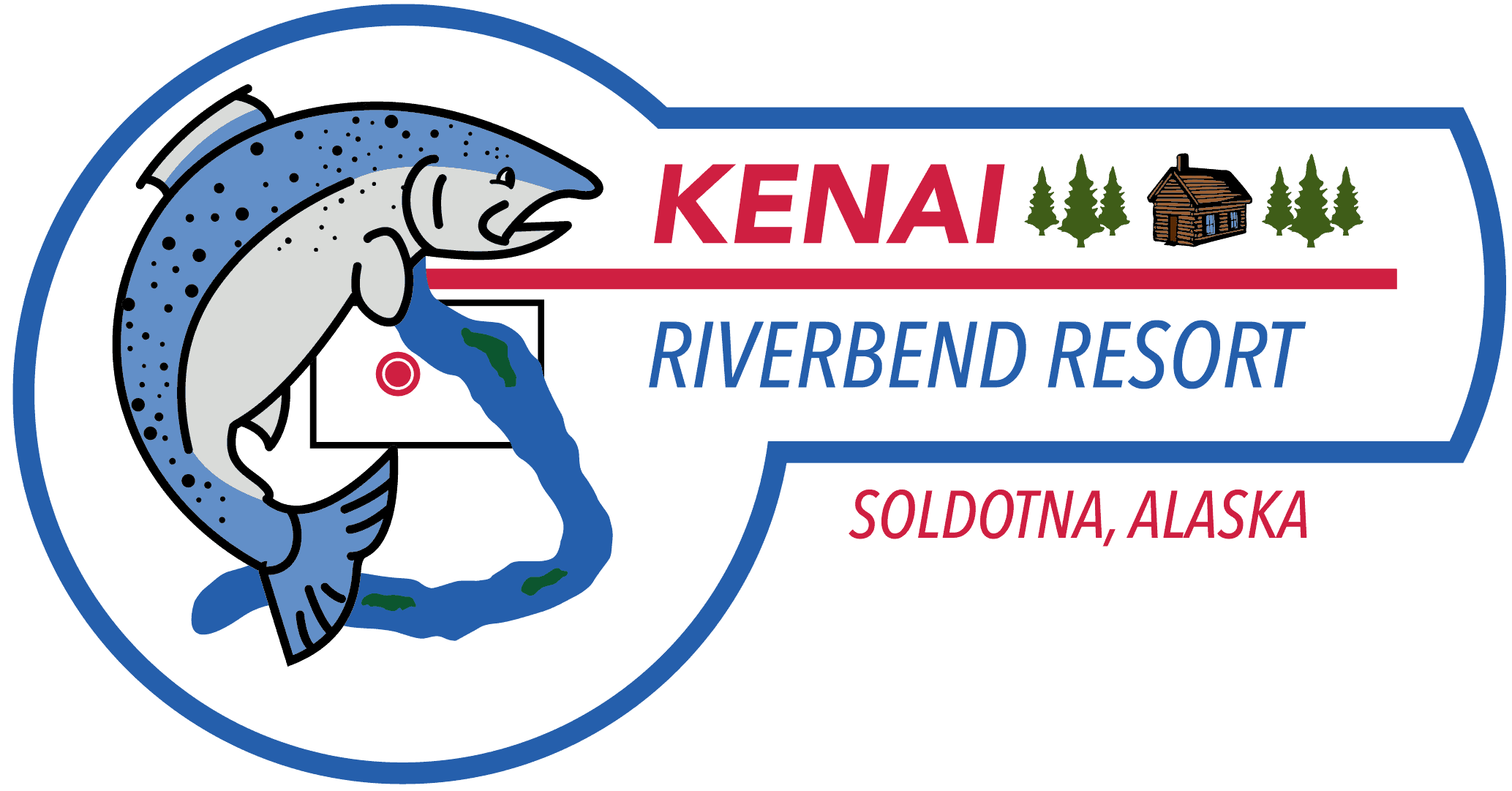 P.O. BOX 1270
Soldotna, Alaska  99669
E-mail: kenairiverbend@gmail.com 
Toll Free: 1-800-625-2324

Phone: 907-283-9489       
Fax: 907-283-8449