Kenai River, Kasilof River, Saltwater
Salmon is King on the Kenai River!  Imagine King Salmon from 30 to 80 pounds!  Kenai River King Salmon are the largest in the world.  The world record was taken just minutes from our resort weighing in at a whopping 97 pound 4 ounces.  Anglers from far and near arrive yearly in search of that King Salmon that will break the record.  Incredible numbers of Kings returning each year make this the true "King Salmon Capital of the World".  Each May Kings return to our rivers and inlets in search of their spawning grounds.  May, June and July are peak season for King Salmon and we offer Kenai River, Kasilof River and Saltwater fishing for these Giants!  Get ready for some rod ripping action.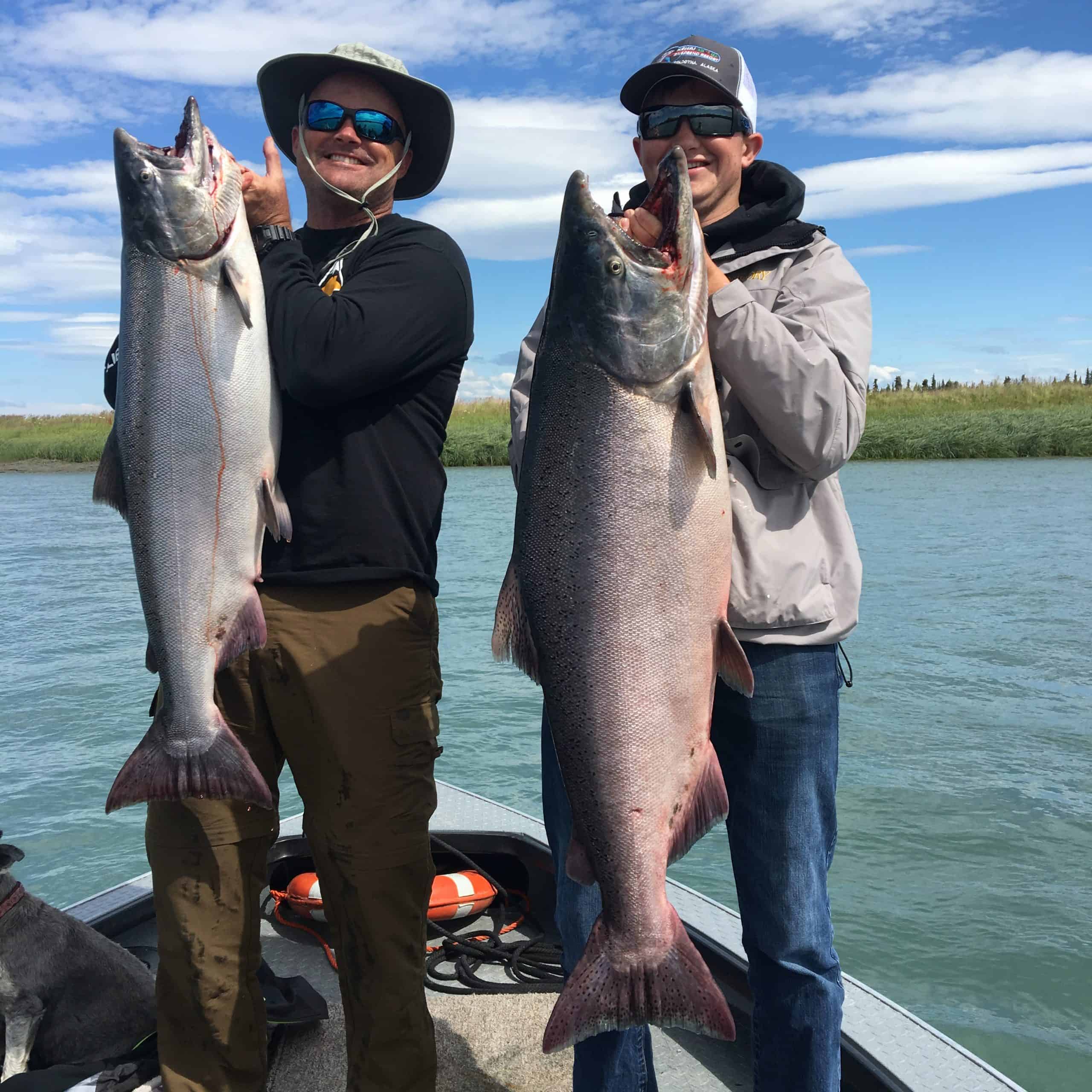 Kenai River… starting in May we fish the beautiful river in our 20' Willie Boats powered by Yamaha outboards.  Preferred methods are back trolling plugs and Spin-n-glos/Cheaters with Sardines or Salmon egg clusters for bait.  We arm each angler with G-Loomis rods and Shimano Tekota Reels filled with state of the art spectra Tuf-Line.  With two distinct runs, the first run being in May and June and second run coming in July.  Expect Kings on the average of 30 to 50 pounds with many coming in the 60, 70 and 80- pound class.  Maybe even the world record!  Your chances are best on the Kenai River.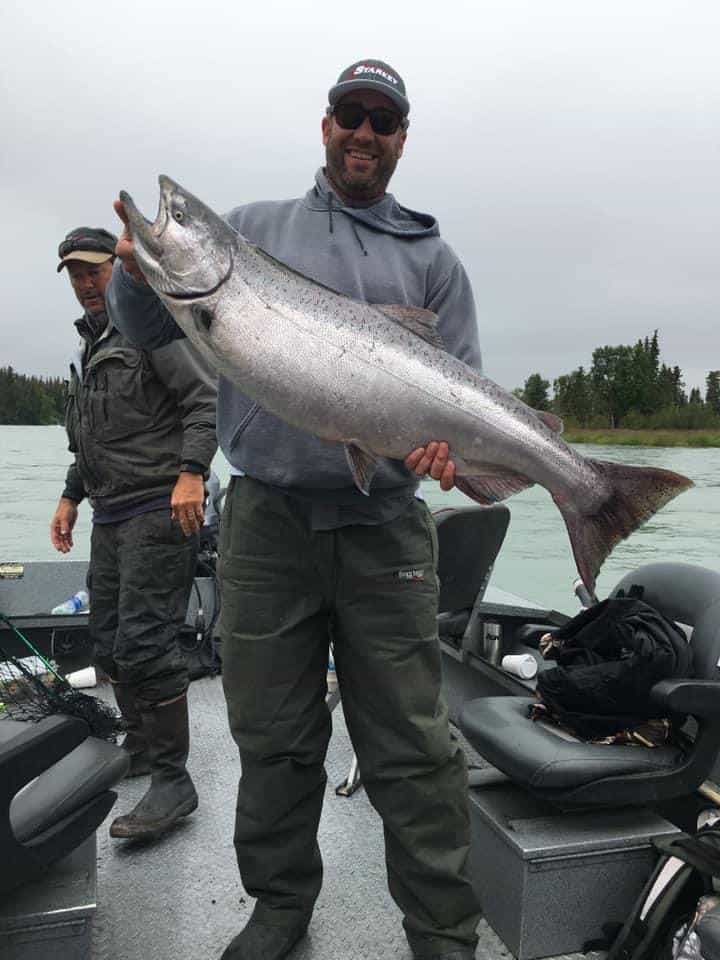 Kasilof River… this river is a drift boat fishery.  Being a shallow river we use 20' Willie Drift Boats fishing 4 anglers.  Our experienced guides will teach you the preferred methods of back bouncing or back trolling.   Using lighter rods than the Kenai River you will experience the true thrill of battling these King Salmon.  Average size being a respectable 15-30 pounds.  Awesome fishing, unstoppable action and having a delightful, quiet day on the river.  Run starts in May and runs thru June.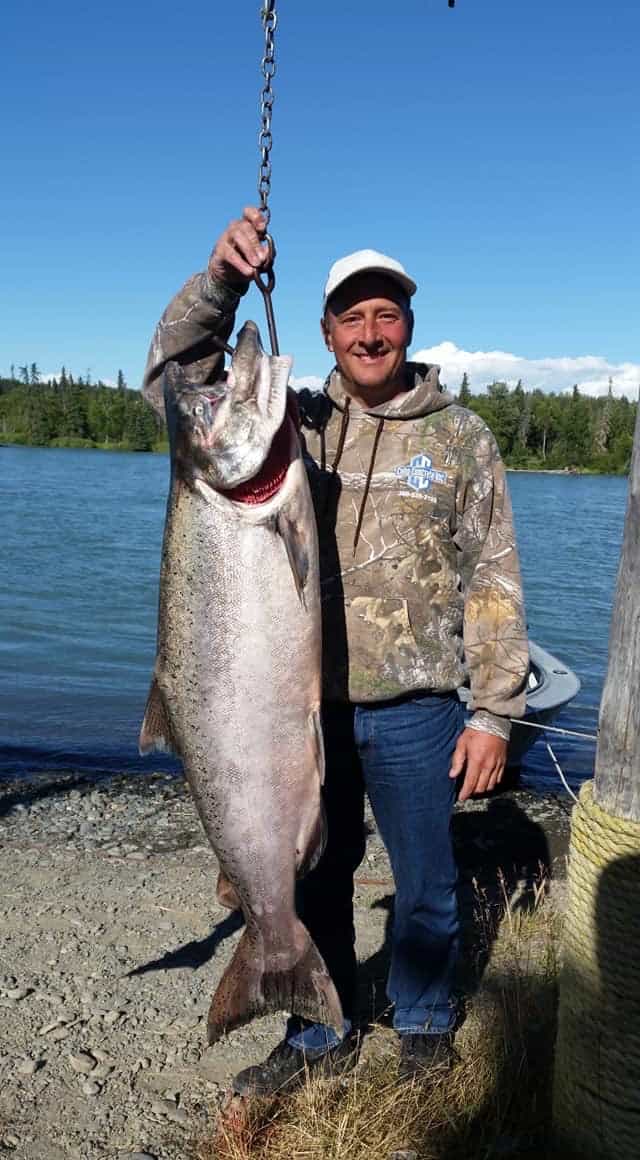 Saltwater King Salmon… fast becoming a favorite time for many anglers.  Fish King Salmon entering the Cook Inlet in search of their home river.  With hundreds of thousands in the Inlet fishing is awesome.  Trolling herring in depths of 15-100 ft these Kings will take you for a ride in the wide-open ocean.  But wait, after fishing the tide for Kings we take of Offshore Cruiser out to the depths for Halibut.  These "combo' Trips are offered in May and till the second week of June.  Fishing Locations are Ninilchik and Homer,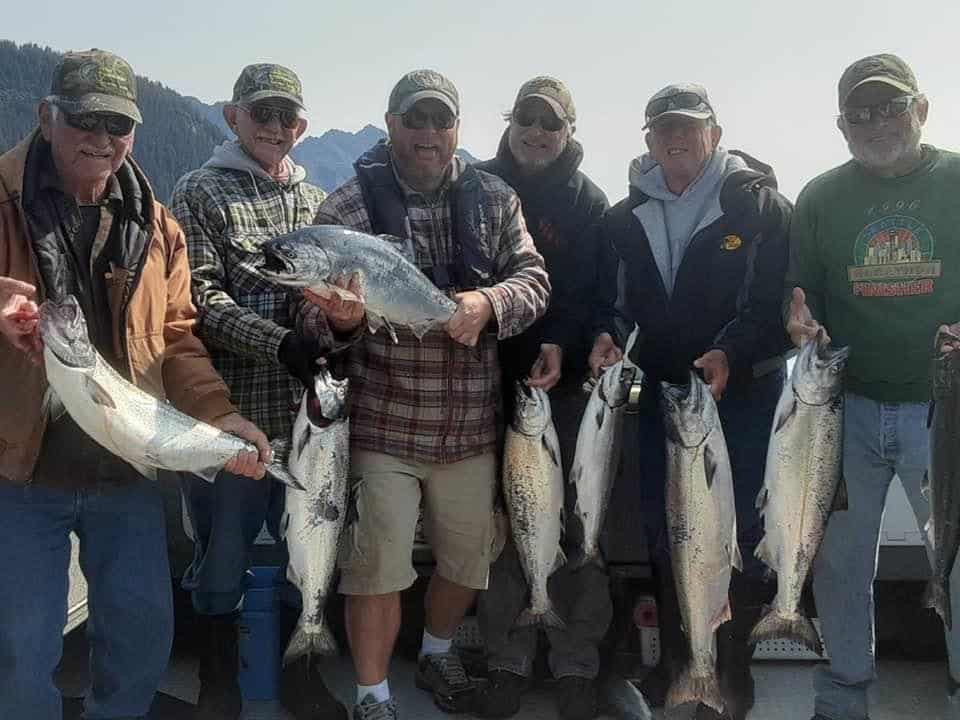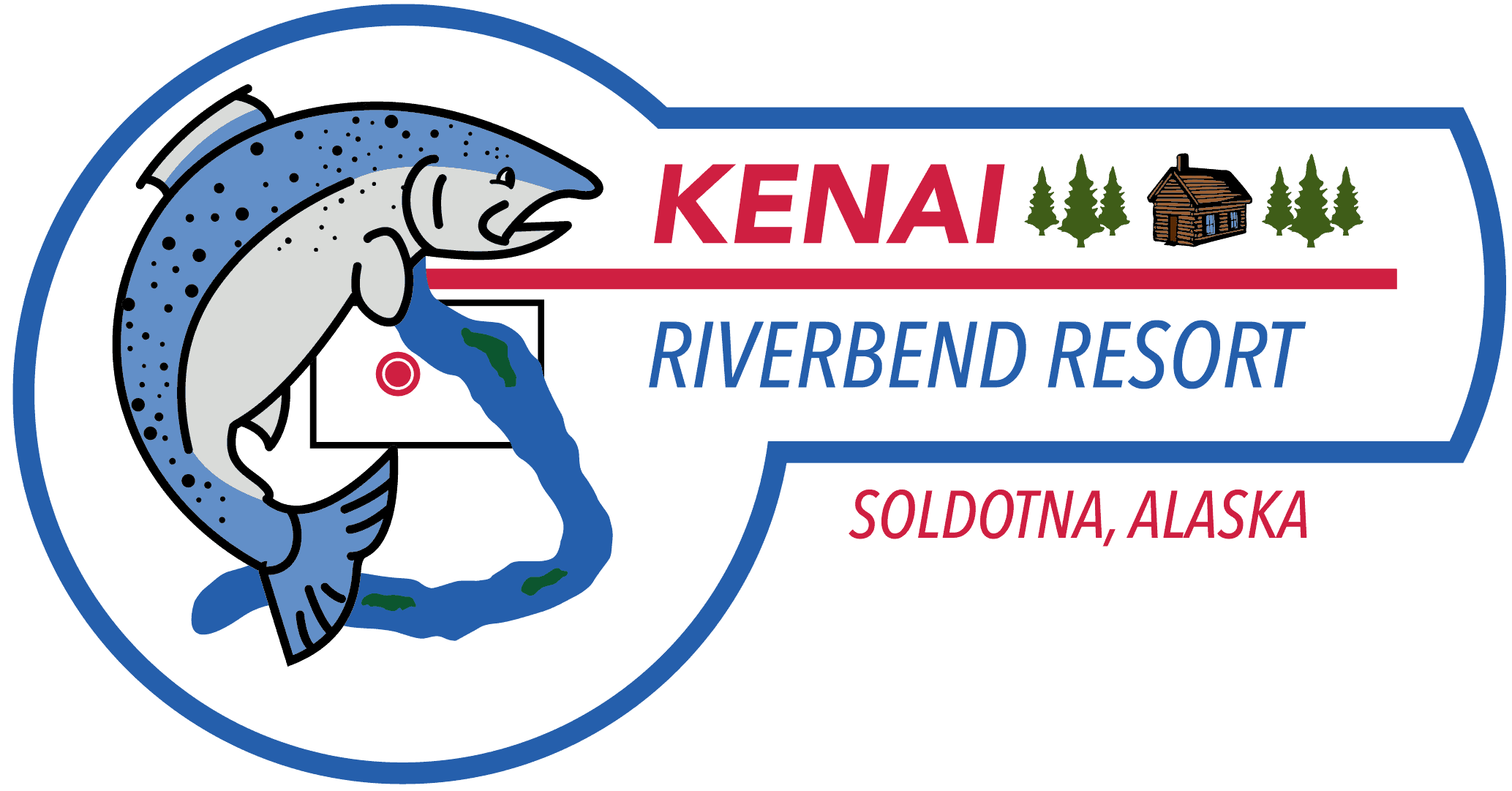 P.O. BOX 1270
Soldotna, Alaska  99669
E-mail: kenairiverbend@gmail.com 
Toll Free: 1-800-625-2324

Phone: 907-283-9489       
Fax: 907-283-8449