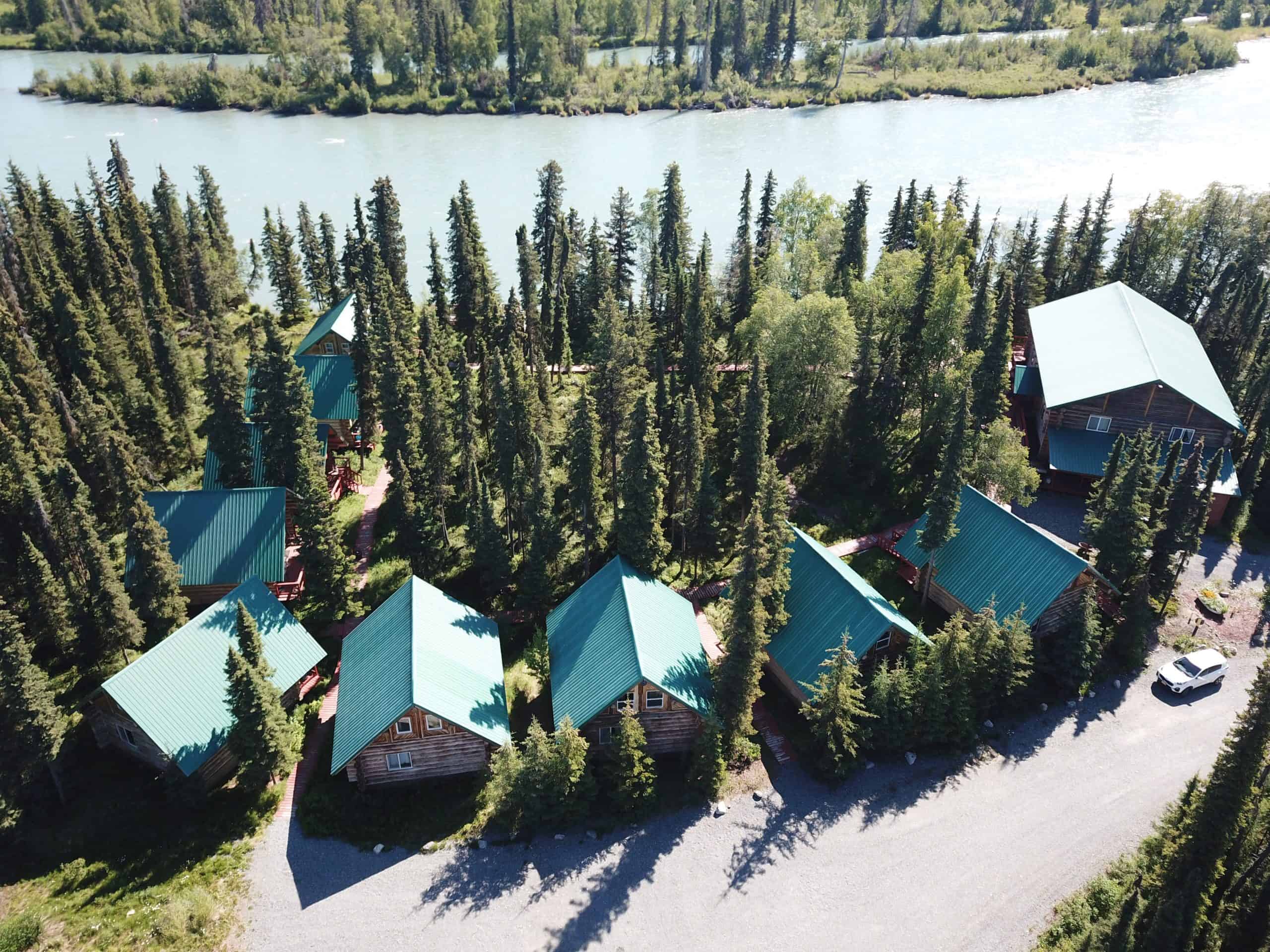 About Us
At Kenai Riverbend Resort, our family has created one of the premier Alaska Fishing destinations.  We strive to provide our guests with the highest level of service, luxurious lodging and the best Salmon and Halibut fishing in the world.  In business since 1981, our knowledge allows our guests to experience an incredible fishing trip and create memories that will last a lifetime.
Throughout the years we have offered our guests with a wide variety of trips.  Whether you are interested in catching a world record King Salmon, acrobatic Silver Salmon, enjoying a Fly-Out Fishing and Bear Viewing trip or lifting a barn-door sized Halibut from the depths, rest assured that your trip to Kenai Riverbend Resort will leave you with a zest for coming back again and again.  If you are not sure of the type of trip that is best for you, give us a call and we will help you plan a trip that best suits your needs.  Call us at 1-800-625-2324 or email us at kenairiverbend@gmail.com if you have any questions.
There are many fishing lodges in Alaska and choices are endless but please allow us to explain why we are the best choice for an Alaskan fishing vacation.
Experience – Since 1981 we have been guiding anglers on the Kenai River, Cook Inlet and Seward.  Our experience has earned us the distinction of being the finest fishing lodge/resort on the Kenai Peninsula.  We have also served over 50,000 guests and #1 on Trip Advisor.
Wide Variety of Fishing options – Nowhere will you catch Salmon, Trout, Halibut, Ling Cod and Rockfish in such size and numbers than on the Kenai.  Experience a wide variety of fishing at Kenai Riverbend Resort, our superb location on the lower Kenai River allows our guests to fish the best part of the river.  But don't forget, just a short drive from the lodge you can fish the rich waters of Cook Inlet for Halibut or Gulf of Alaska in Seward for Silver Salmon and Rockfish.  Kenai Riverbend Resort has secured highly prized limited entry permits for these great fisheries.  We also offer some spectacular Fly-out fishing and Bear viewing adventures and sightseeing tours.  Ask us about the various trips available.
Great Staff – whether the office personnel, room attendants or the Fishing Guides, rest assured that we use only the best.  Many in our staff have been with Kenai Riverbend Resort for 20+ years.  Their experience shows too.  Our guides are the finest in Alaska and you will experience personalized service and professionalism.  They will help you catch the BIG ONE!
The Best Boats and Gear – our fleet of River and Ocean boats are the best on the market.  Specifically designed for Alaskan waters our vessels are safe and comfortable fishing platforms.  State of the art electronics and tournament grade fishing rods and reels make for certain you hook and land that trophy fish.  Prostaff for Shimano Reels, GLoomis Rods, Willie Boats, Yamaha Outboards and Simms Fishing.
Book your trip today and experience "The Ultimate Alaskan Fishing Adventure". 
Call: 1-800-625-2324 
Thank you and we hope to see you in Alaska.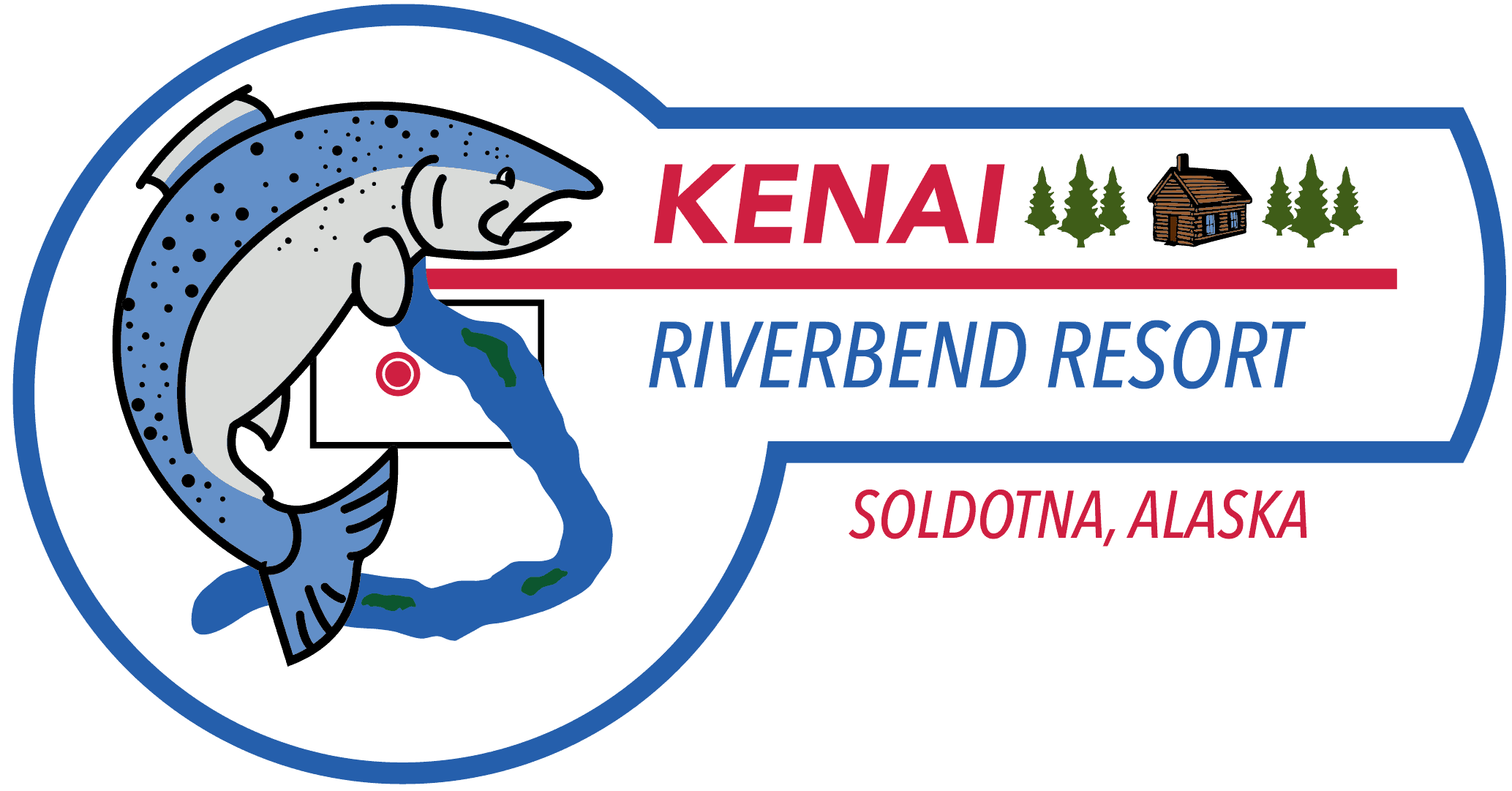 P.O. BOX 1270
Soldotna, Alaska  99669
E-mail: kenairiverbend@gmail.com 
Toll Free: 1-800-625-2324

Phone: 907-283-9489       
Fax: 907-283-8449